Wellbeing support that boosts productivity and reduces sickness
Enjoy 24/7 access to an Employee Assistance Programme, supplied by leading Workplace Wellbeing provider, Health Assured.
Access fast-tracked wellbeing support
Improve employee relationship management
Boost productivity and raise retention rates
Lower staff burnout and reduce absenteeism
Join 100,000+ global businesses that trust BrightHR






Wellbeing support from an award-winning BACP accredited EAP provider
Our EAP offers personalised mental health support for you and your staff, with no limitations on the number of services you can use. Our core services include:
An online wellbeing portal and access to the My Healthy Advantage app
Life and leadership coaching with relationship management support
Personalised content, four-week plans, goal setting, and built-in rewards
Access to 20+ healthcare-approved programmes, wellbeing training and workshops
Guidance on nutrition, sleep, weight management, and more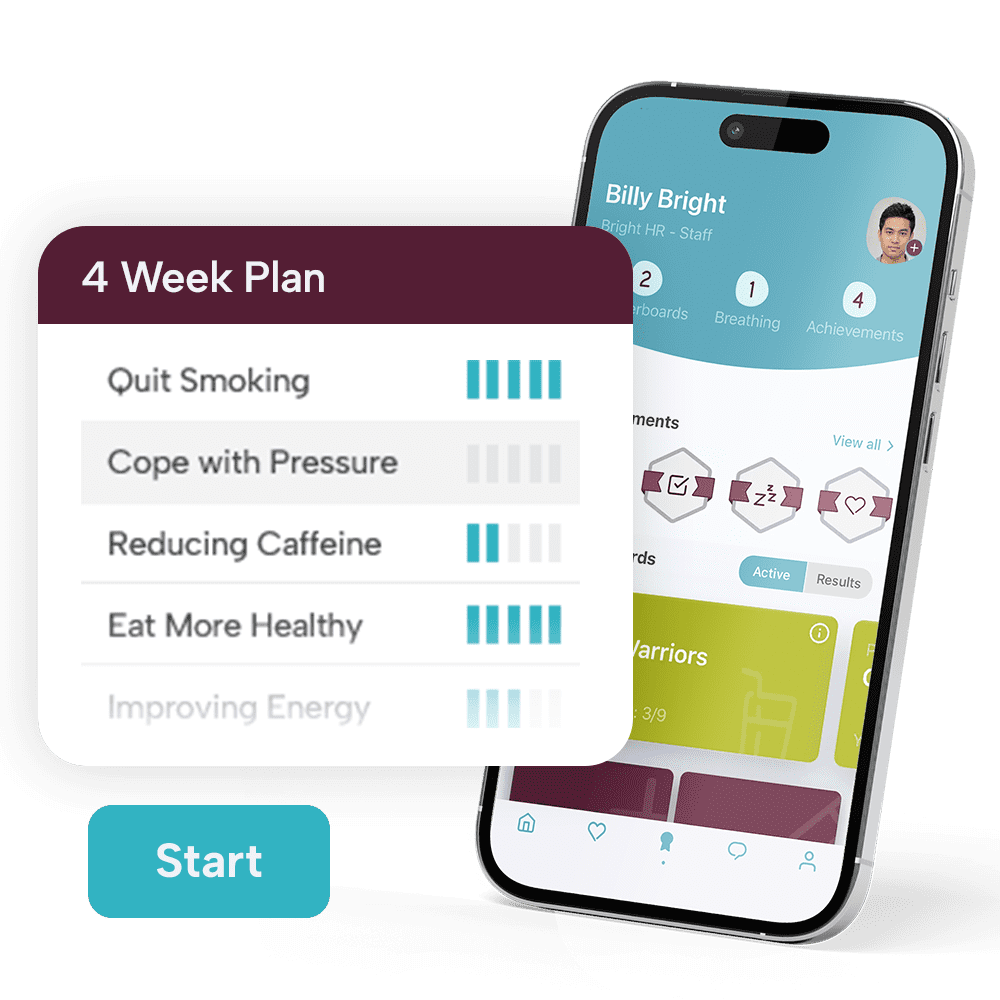 Round-the-clock confidential mental health support
Don't let your staff suffer in silence. With an employee support programme like Bright Wellbeing & Counselling, your staff can get expert help from licensed mental health experts 24/7, 365 days a year.
Unlimited access to a 24/7, 365 confidential crisis assistance helpline
Access a network of over 2,150 counsellors and psychologists
Get rapid help with 99% of calls answered within 30 seconds
Covers you, your staff and their families for complete peace of mind
Skip long GP queues and book sessions over the phone or via video
Trusted by over 70,000 organisations to improve employee satisfaction and productivity.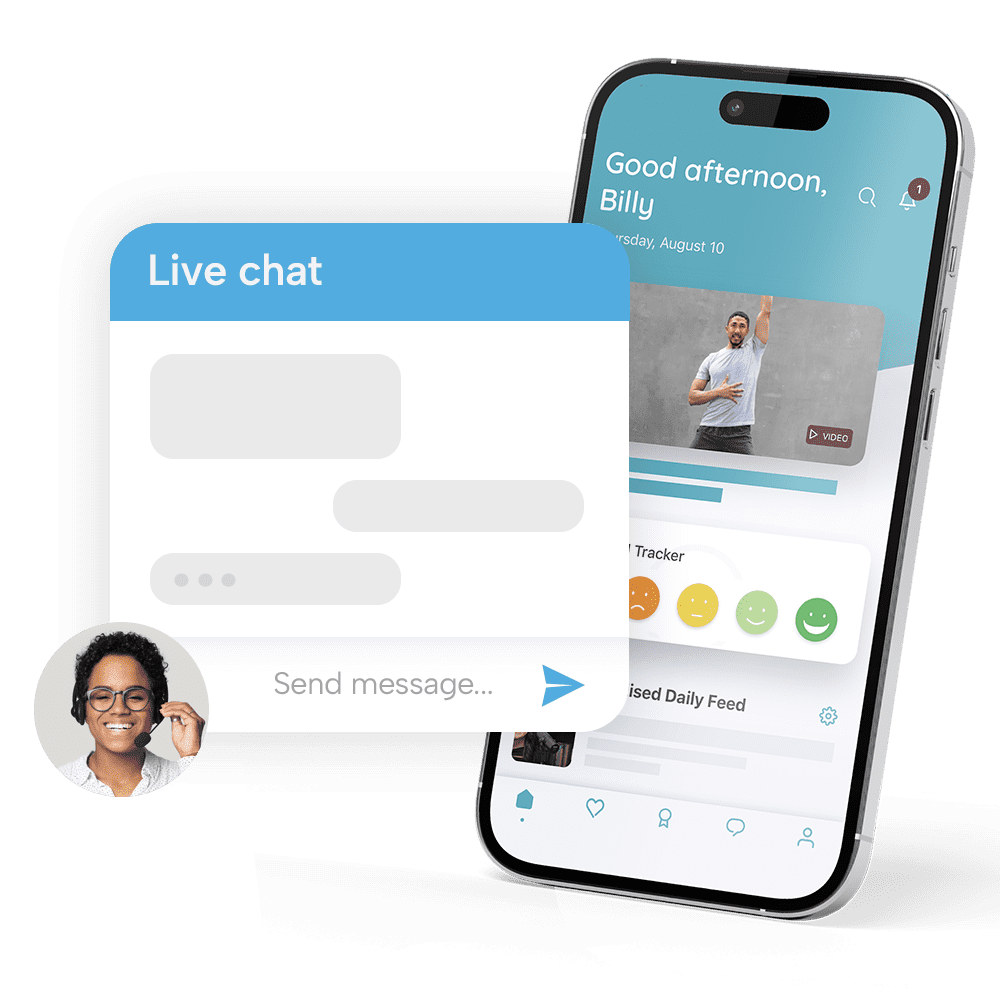 See what else Bright HR has to offer
Wellbeing support on the go
The need for Bright Wellbeing & Counselling can arise at any time.
That's why, with the My Healthy Advantage app, you and your people have instant access to resources to improve mental, physical, and financial health. Including personalised content and four-week plans to set goals and celebrate achievements.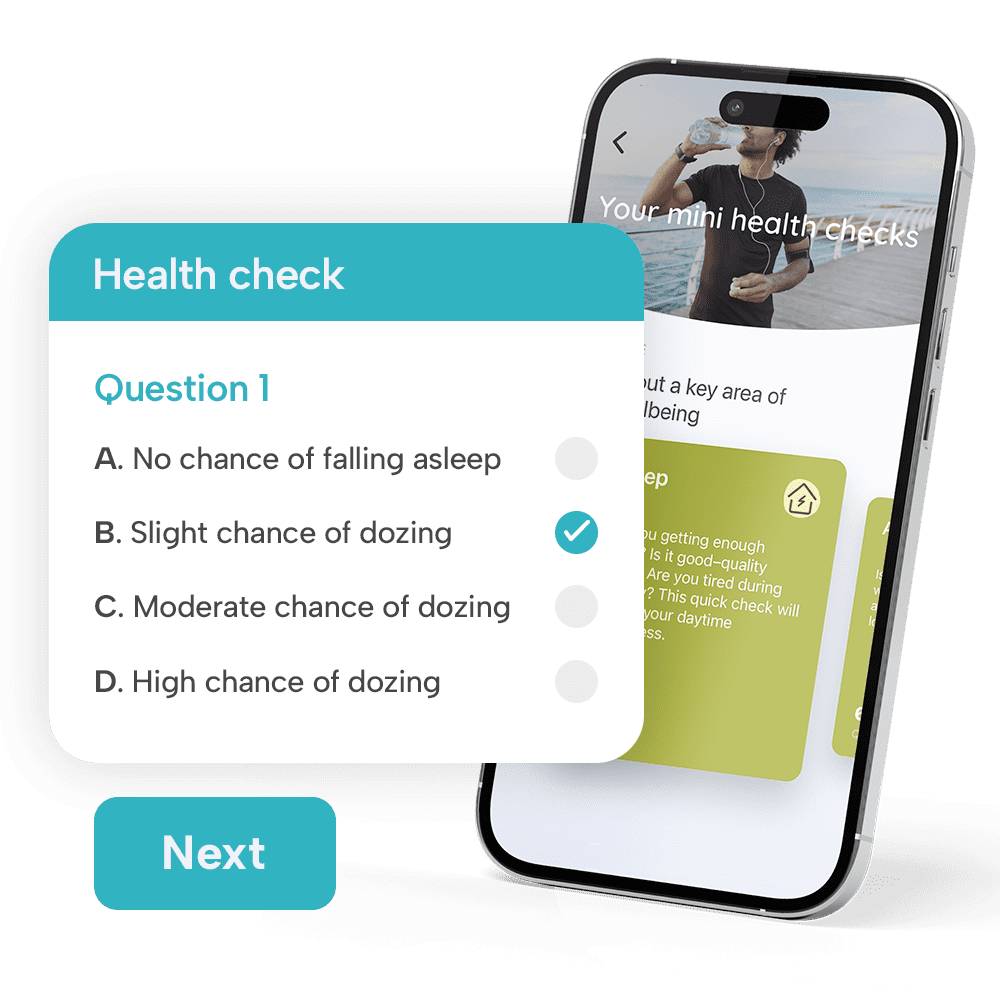 See how our employee wellbeing service supports you and your staff
The success of your business hinges on the success of your people. Bright Wellbeing & Counselling works proactively to prevent issues from affecting your staff in the first place.
Give your staff access to:
Financial coaching to help them maintain healthy financial practices
Life coaching to support them in navigating life's ups and downs
Career and leadership coaching to unlock their full potential and see their future at your company
See it for yourself in our quick video
Interested in BrightHR? See it in action
Explore our award-winning software and see our range of end-to-end people management tools for yourself.
Your ultimate guide to wellbeing in the workplace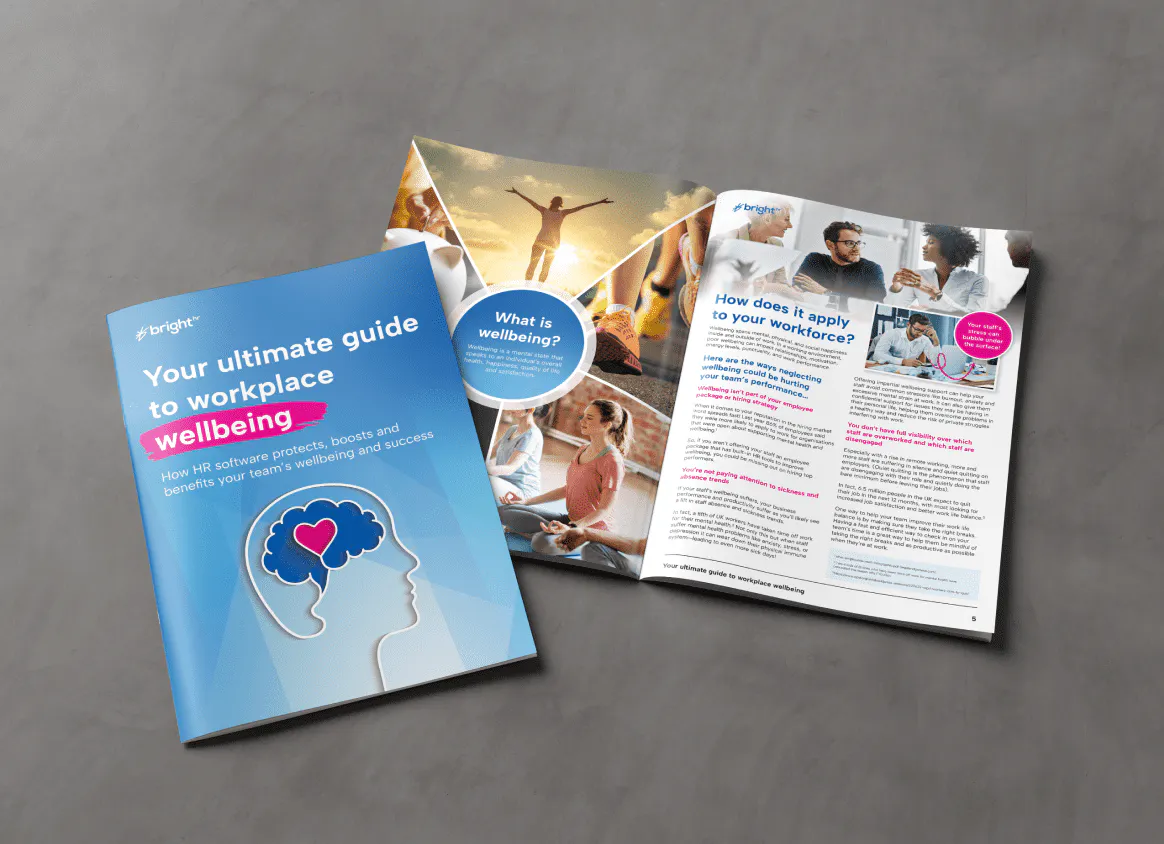 Reports
Wednesday, Sep 06, 2023
Your ultimate guide to workplace wellbeing
Wellbeing spans mental, physical, and social happiness inside and outside of work. In a working environment, poor wellbeing can impact relationships, motivation, energy levels, punctuality, and work performance.
In this guide you'll see why wellbeing is a TOP priority for successful business owners and the tools available to help you boost employee performance
Ready to get started?
Get in touch and discover how BrightHR can revolutionise your people management today