Great value proposition without the fluff.
I use BrightHR software for people management in my café business, and it's a total game-changer. BrightHR software has made our staff management and HR so simple, straightforward and stress-free at a really challenging time for the business. I couldn't recommend it more, it's cracking!
- Andy Reid MBE Armed Forces Veteran and Business Owner
How BrightHR helps Vodafone business account customers save time, money, and stress
BrightHR are leaders in HR, employment law, health & safety, and people management software.
Why? We keep it simple. Our end-to-end software lets you manage employee data, documents, absences, holidays, rotas and shifts, expenses, and health & safety incidents and near-misses, all in one secure and easy-to-use digital platform.
That means everything you need to manage your people is in one place, on your desktop or on your mobile.
And we know that running a business is non-stop. So our expert employment law and health & safety advisors are available round-the-clock with jargon-free advice tailored to your business. And our extensive documents library ensures your contracts, handbooks, and policies remain up to date with all legislation.
Trusted by 100,000 businesses
As your business grows, we do too. Our adaptive software is constantly being developed by our experts to meet your unique business challenges as the world of work evolves.
Holiday management
Say goodbye to piles of paper request forms and make staff holiday management a breeze with real-time holiday requests sent straight to your mobile. Approve or decline them in a click and toss the calculator away with automatic and accurate staff holiday entitlement calculations.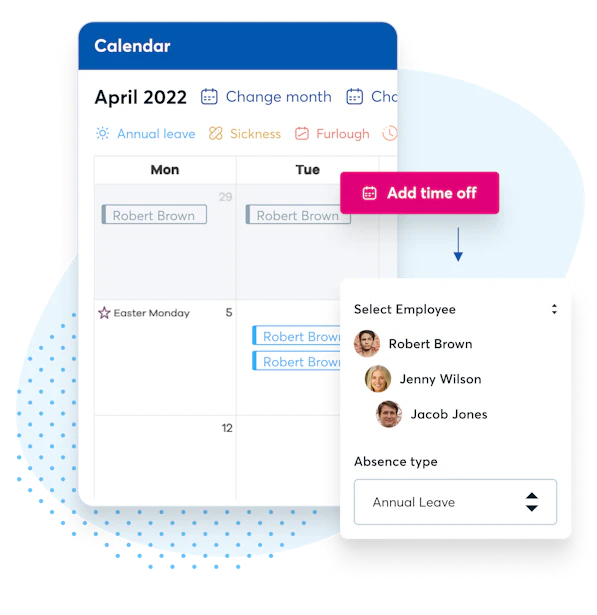 Sickness and absence tracking
Remove the surprises of staff absences with instant notifications on BrightHR's quick and easy system. Keep on top of staff sickness and absences with. Record all types of absences, scan fit notes, and arrange last-minute cover—all at the tap of a button.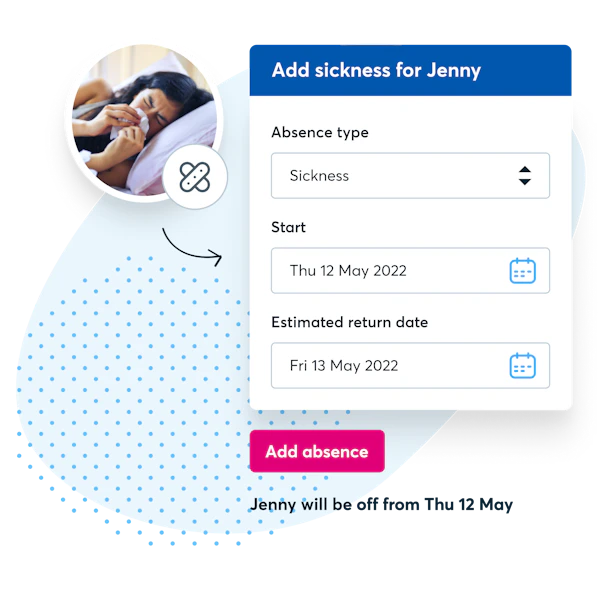 Shift and rota planning
BrightHR's smart rota planner makes it quick and easy to create rotas, add shifts, and assign staff—and publish your rotas online in minutes. Plus, avoid rota chaos by releasing unfilled shifts to your staff, giving real time alerts so they can pick the shift on a first come, first served basis – automatically filling it.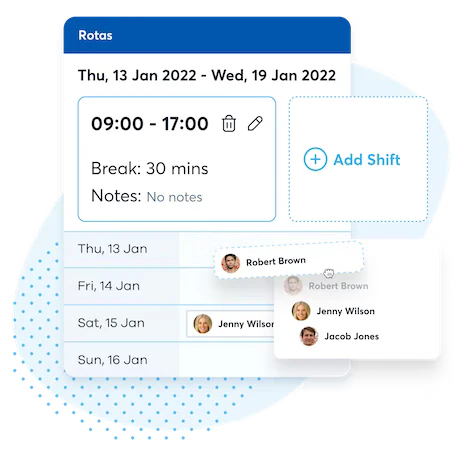 Unlimited document storage
Dusty old filing cabinets are a thing of the past. Get with the times and securely store all your company documents in BrightHR's unlimited document storage space. Share them with your employees in a click. Never waste time looking for misplaced documents again.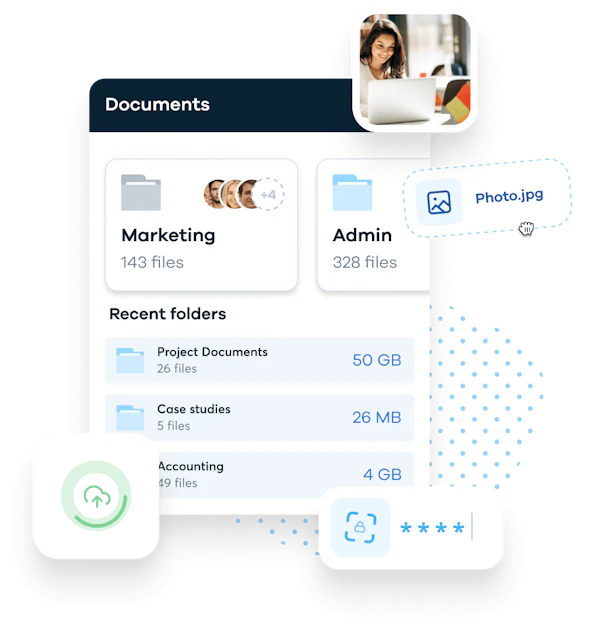 Payroll reporting
Stay on the right side of the law and ensure your staff are properly and legally compensated with our payroll reporting software. Use it to download essential payroll reports and give accurate information to HMRC.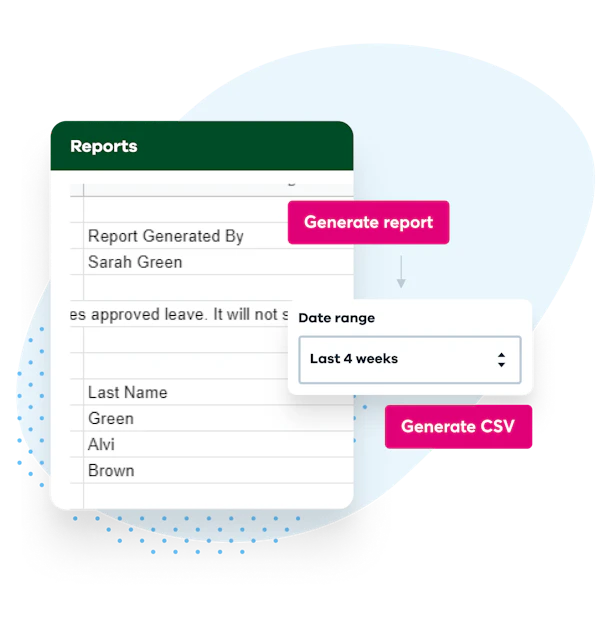 Clocking app
Bring your clocking system into the 21st century with Blip. The exclusive app lets your staff clock-in and out of work using just their mobiles, so you can always see who's working and where.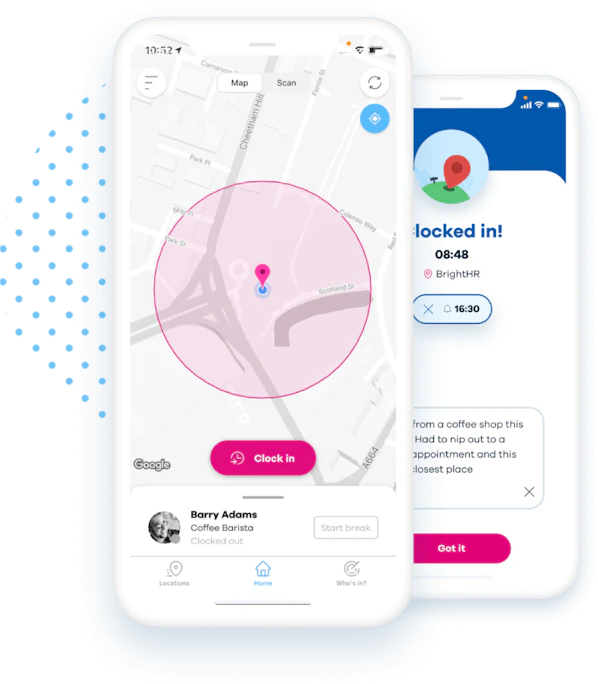 Grow your sales through BrightExchange
With BrightExchange, you can get your products and services in front of 100,000+ businesses and 1,000,000+ potential customers for FREE. Plus, keep your staff engaged with money-saving discounts and money-off leading brands like LookFantastic, MyProtein, The Body Shop, and more.