Now is the
Bright

time, come join us.

Do you have the passion to succeed? Do you have the dedication to push yourself? If so, we want to hear from you.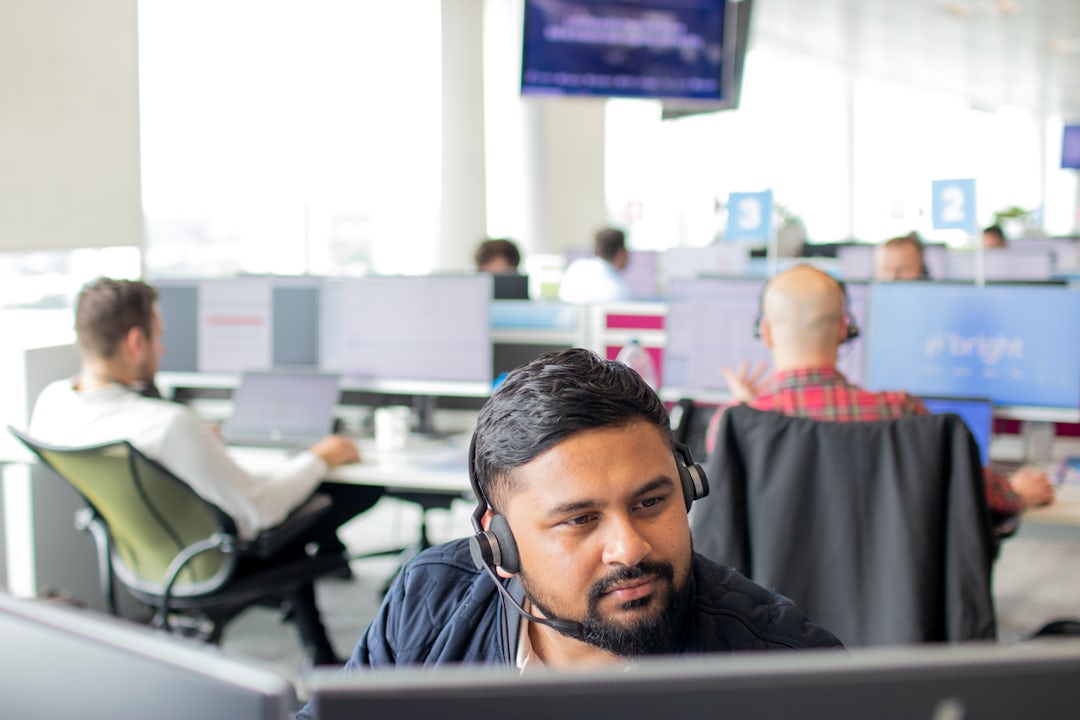 Why BrightHR?
Generous benefits package
Collaborative environment
Progression opportunities
Open vacancies
We have no roles currently available
Our core values
The future of HR software
We are a people management software company, with a mission and product to be proud of. We practice what we preach, looking after our dedicated employees with competitive salaries, an environment that encourages growth and the opportunity to stand-out.
Be an #EXPERT
With our legal know-how and years of experience, we know our stuff—but we're never stuffy. We don't lecture or judge, we simply break down mind-boggling information so that it's easier to understand.
Be #BRAVE
We're the risk-takers. We try new things, push boundaries and always dream big. Because we're committed to creating cutting-edge tech that helps small business owners.
Be #OPEN
We don't sugar-coat. We give employers the advice they need to hear every time. And we don't bombard them with tech talk or legal mumbo jumbo either. We speak like real people because that's what we are.
Be an #ALLY
We know what small businesses need because that's how we got started. We've faced the same struggles and revelled in the same triumphs. That's what makes us the perfect people to help businesses grow.
Our offices
UK & Ireland offices:
UK: 0800 783 2806
BrightHR England (our registered address)The Peninsula
Victoria Place
Manchester
M4 4FB
Scotland: 0800 783 2806
BrightHR Scotland180 West George Street
Glasgow
G2 2NR
Ireland: 1800 279 841
BrightHR Ireland
Block W
East Point Business Park
Alfie Bryne Rd, East Wall
Dublin 3
Ireland
Northern Ireland: 0333 258 7461
BrightHR Northern Ireland
Unit 5, Citylink Business Park
Albert Street
Belfast
BT12 4HQ
Northern Ireland
International offices:
Canada: 1 833 247 3658
BrightHR CanadaPeninsula Employment Services Limited
123 Front Street West, Suite 200
Toronto
ON M5J 2M2
Canada
Australia: 1 300 029 198
BrightHR Australia Level 6/180 Thomas St
East Point Business Park
Sydney
NSW 2000
Australia
New Zealand: 0800 675 707
BrightHR New Zealand1 Nelson St
Auckland
1010
New Zealand