Your HR management made easy
Use BrightHR to cut your staff admin, boost your productivity, and make your business a success.
Approve holiday requests, log sick leave and plan rosters—all from your mobile.
Speed up your payroll process with easy-to-use reporting software.
Track staff work hours and boost your team's output with our smart clocking app.
Save time on your health & safety admin with expert software and advice.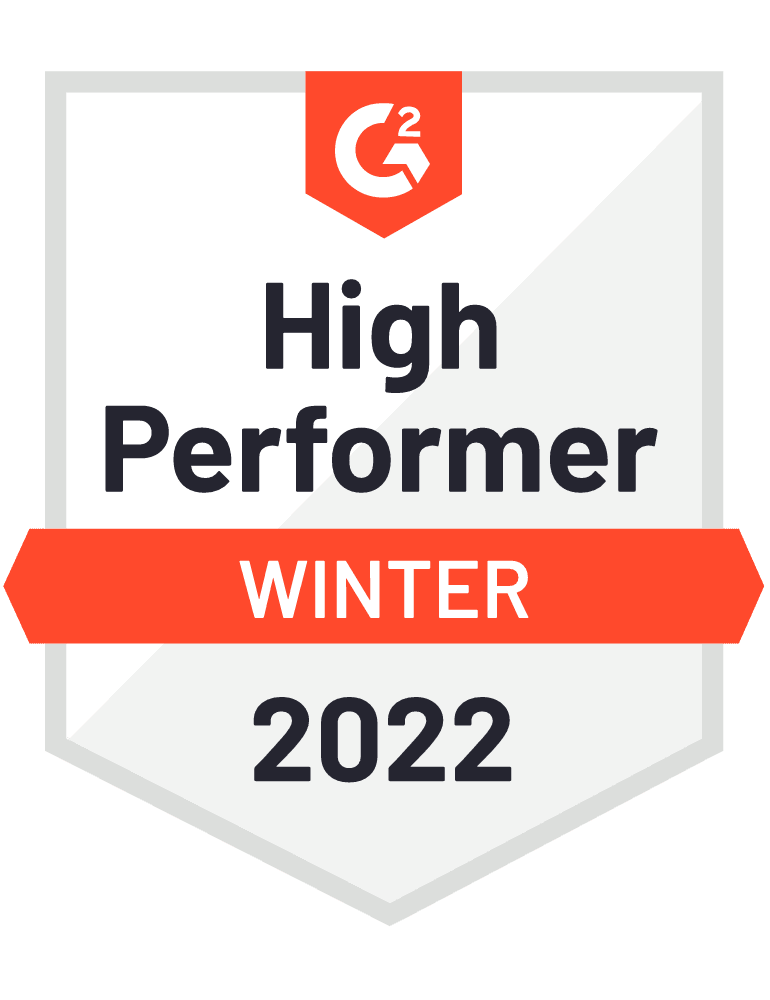 Already a customer?

Start here

.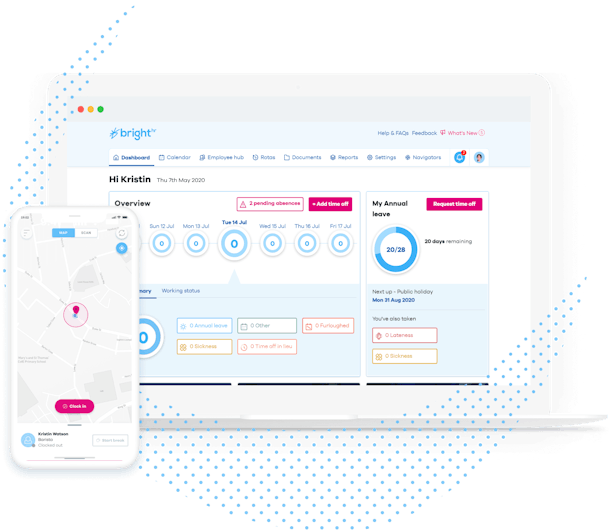 Here's how BrightHR helps you...
Always know who's in and who's off
Need to know who's in work today, even if you're not actually in yourself? Just reach for the laptop or fire up the free BrightHR app and instantly see who's off sick, who's running late, and whether your staff holiday planner's up to date.
"Before BrightHR, we logged sicknesses in a small black book and used paper forms to book holidays. Now with this HR software we have greater visibility, reporting, and employees can manage their own holidays." — Peppermint Soda
Enjoy unlimited—yes, unlimited—document storage space
Keep your full set of staff records safe in your personal, cloud-based storage space. You can add as many documents as you like, making it the perfect HR software for SMEs.
Find out more about unlimited document storage
"Everything's in one place and secure. Our team are out at a lot of different family homes, but they can always access BrightHR through using the app. It's very convenient." — Practically Family
Great value proposition without the fluff.

Built for 21st century companies. Everything set up instantly, great customer service, understand the need for speed for the busy entrepreneur." - GJ Boon - Feefo review
Modernise your clocking system
Blip is a free mobile app for clocking in and out of work. Use it to pass the chore of logging attendances on to your team, and save time by tracking staff working hours when you're on the go.
Learn more about our clocking app
Did you know? Blip is a completely contactless clocking app, making it the perfect choice for you and your employees, wherever they're working!
So what is HR software?
HR software is a human resources software solution that combines a number of systems and processes that help small and large businesses manage employees and their data.
You may have heard it called an HR system, an HRIS system, or HR management software. Some people even get techy and call it a Human Resources Information System (HRIS) or Human Capital Management (HCM) software.
At BrightHR, we keep it simple. Our HR software lets you manage employee data, absence, staff holidays, rosters and shifts, expenses and training, all in one secure and easy-to-use digital platform.
Ready to find out how BrightHR can help you?