There's no way to completely remove all potential miscommunications in your workplace.
But what you can do is make sure that all company communications are clear to all current and new employees. Take measures to make sure information is delivered promptly to the relevant audiences, and that your employees know where to go when they need company information.
Some things that are important to clarify may include:
Employee roles and responsibilities

The employee benefits your staff are entitled to

Standards of employee behaviour

Up-to-date company rules

Company values

Your company's mission

Code of conduct
Sharing this information with your staff lets them know what is expected of them and helps you reduce misunderstandings from the get-go.
And what's the best way to inform employees? Through a detailed employee handbook.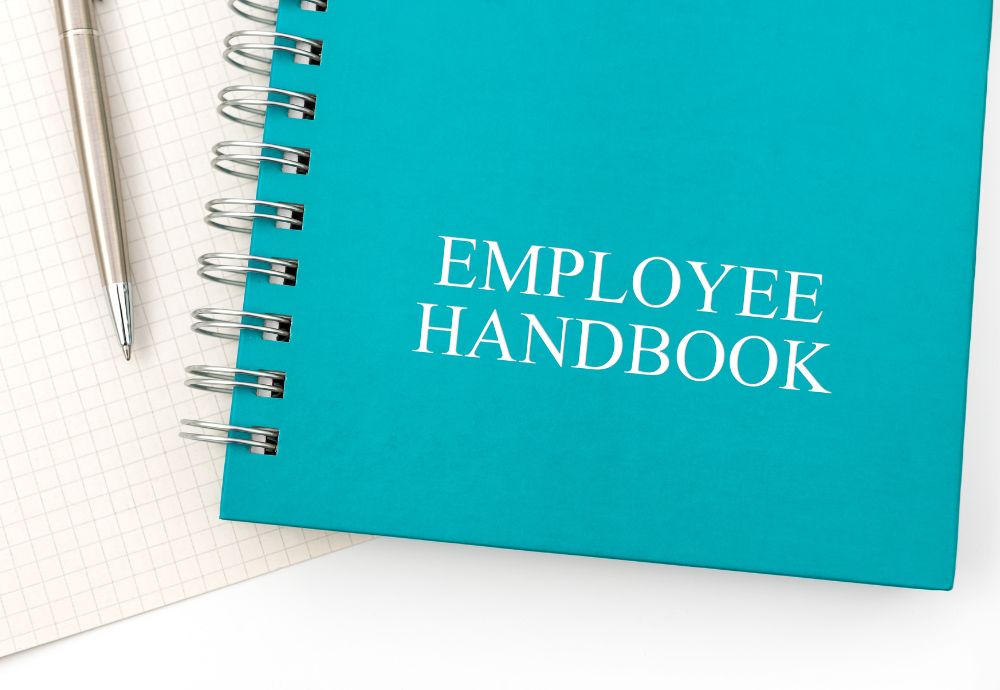 What is an employee handbook?
An employee handbook or employee manual is a document provided to employees that outlines your company's policies and culture. It also sets expectations for employee behaviour and performance in the workplace.
The employee handbook is more than just a great way to introduce and onboard new employees into your organisation.
An employee handbook will also give your current employees a document they can reference and review at any time to keep their knowledge and understanding of workplace policies and procedures up to scratch.
So, an employee handbook is more than just a valuable resource to add to your onboarding process.
Am I legally obligated to have an employee handbook?
No federal or state laws require businesses to have an employee handbook. But as an employer, you do have legal obligations to keep your employees informed of their rights and responsibilities. An employee handbook helps businesses make sure that they are meeting this legal obligation.
Is an employee handbook necessary for small businesses?
There's no one employee handbook template that can apply to all businesses.
When you're creating your employee handbook, it's important to make sure that it's written to meet the specific needs of your business and the industry in which you operate.
Customise your company policies
Every member of your staff has a different background and their own set of experiences that inform their ideas of what behaviour is appropriate in a workplace.
The employee handbook should be a source of truth that sets your particular standard and instructs your employees on what is appropriate in the work environment. Depending on your business and the industry you are in the employee handbook can look very different from company to company.
HR software like the end-to-end solution BrightHR provides allows you to store employee profiles, employment details, and key documents such as contracts and employee handbooks securely in the cloud and determine employee access. You can upload updated policies and employee handbooks, set reminders and notifications of key dates, and get read receipts once your employees have accessed the latest version.
It is paramount that you have the basics covered in the employee handbook. This includes essential policies and procedures, such as a reflection of the current company culture, workplace policies and procedures, company expectations and standards of behaviour, and key onboarding information.
But you can also include policies that are specific to your business, such as contact centre etiquette, customer complaint handling procedures, and policies concerning shiftwork and sick leave, for example, provided they meet any legislative requirements. Including these specifics can be the difference between a good staff handbook and a great employee handbook.
How is a policy manual different from an employee handbook?
The main difference between a policy manual and an employee handbook is the audiences these documents are each intended for.
A policy manual is comprehensive and detailed about a company's policies and procedures. It will generally provide a step-by-step guide to how procedures must be carried out. Federal and applicable state laws may also be mentioned to support aspects of the policy. The audience for this specific document is the managerial tier of a company. A manager or direct supervisor is likely to turn to this manual for details that back company procedure, and it will be created for their benefit.
An employee handbook, as the name suggests, is written for employees. It's meant to be straightforward and easy to reference for new hires who are familiarising themselves with company processes, employment agreement details, and code of conduct. As well as a resource for current employees to keep on top of the basic rules, behaviour expected from them, and the benefits they may be entitled to.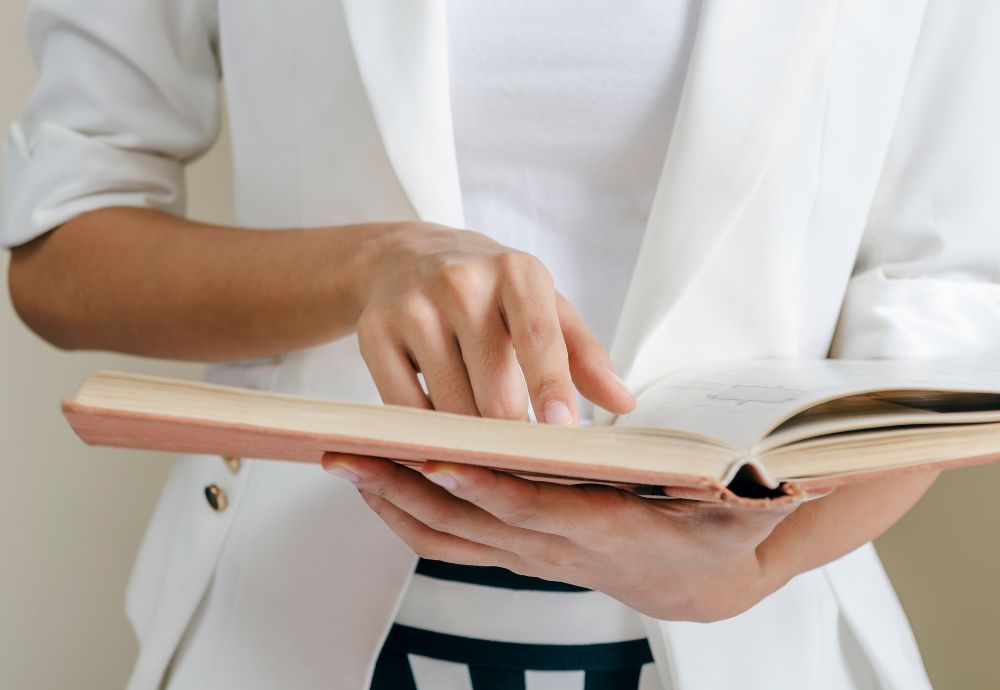 Make sure your employee handbook outlines expectations from the beginning
Company policies and procedures are important for setting clear expectations as to what standard of behaviour and level of performance is expected from employees.
A best practice is to introduce this as part of the induction process for new employees. We recommend that you go through important clauses of the employee handbook as part of any new employee's induction rather than just letting them read it themselves.
This ensures that your new hire is familiar with the document and the contents of the employee handbook. It also gives your new employee an opportunity to ask questions if something is not clear.
Employee handbooks, on top of all their other advantages, are also a great tool to manage employee expectations. A great employee handbook will tell new employees what they can expect from you in terms of rewards and recognition, ongoing training and development, and in what circumstances disciplinary action may be taken or what will happen if the employee makes a complaint.
There are a number of great reasons why you should have an employee handbook. But the key reason many employers turn to an employee handbook is to minimise any misunderstandings and to clarify expectations of behaviour from the very beginning.
In short, effective documentation helps employees and employers be on the same page.
What should you include in your employee handbook?
The structure of your employee handbook and how its content is arranged is up to each business.
The kind of information you include will depend greatly on the size of your company, the industry you specialise in, and the tone or style you use to communicate with your employees.
Regardless of your approach, there are certain details that every company should include in their employee handbook.
Here are some of the terms you may want to address in your employee handbook:
Welcome note and information for new staff

The company's history and background

The company's culture

Company mission and vision statements

Code of conduct and standards of behaviour

Health and safety policy

Workplace procedures

Grievance procedures

Equal opportunity policies

Hours of work

Leave processes and procedures

Performance standards

Disciplinary Procedures

Internet, social media and email policies

Dress code

Confidential information and privacy policies

Rules of the company

Training and development

Other employment benefits the company offers

Termination (ending) of employment

Use of company property policies e.g., vehicles or laptops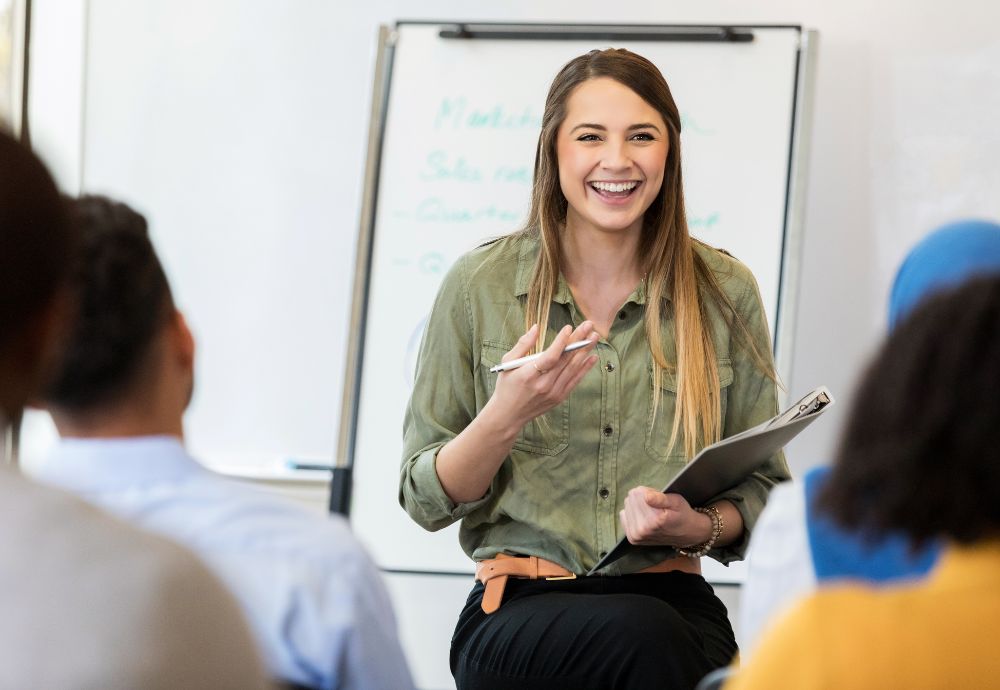 Make sure your employee handbooks are relevant to your business
Apart from these key areas, you may also inform your staff on employment policies and procedures that relate specifically to your business.
While referencing employee handbook examples can help you draw inspiration for your own, avoid simply copying and pasting policy templates that you find online.
Make sure the terms you include are relevant to your business, workplace culture, and the industry you are involved in.
Introducing major workplace changes
If you're introducing a new policy or amendment that constitutes a major workplace change, then consultation may be required depending on the relevant industrial instrument or award.
A consultation on the topic of major workplace changes needs to take place when the changes an employer is proposing will have a significant impact on employees.
The process of consultation can involve:
Notifying the employees and their representatives who may be affected by the workplace changes you're proposing

Discussing the potential changes with the employees and any representatives as soon as possible once you've reached a decision

Providing employees with written information about the changes, how the changes may affect them, and the measures you as the employer will put in place to minimise or remove any adverse effects

Considering any matters raised by the employees and their representatives
It's important to note that while considering the concerns or any matters that are raised by employees or their representatives with regard to your proposed changes is vital, you don't have to gain the consent of your employees to make major workplace changes.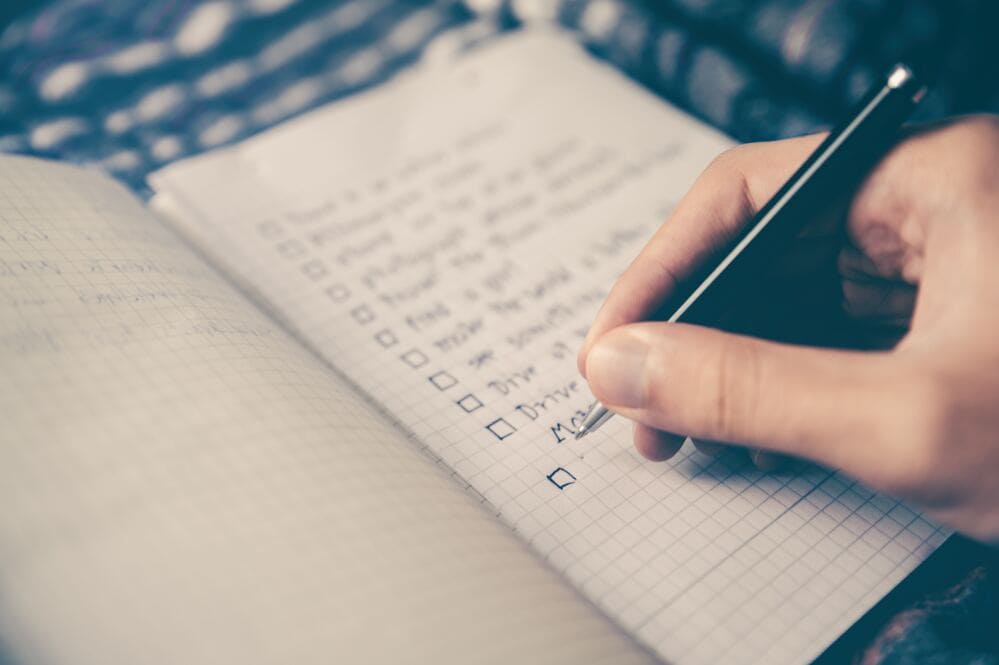 Common key policies and procedures to clarify in your employee handbook:
Absence and sickness policies

Equality or equal opportunity policy

Internet, email, and social media (or IT) policy

Use of company property policy

Bullying and harassment policy and procedure

Appraisal procedure

Disciplinary and grievance procedure

Parental leave procedure

Performance management procedure

Resignation procedure
How to create an employee handbook
By now, you're likely well aware of the many advantages of creating an employee handbook. Especially when it comes to setting clear expectations for your staff. An effective employee handbook will set your employees up for success in your company.
Despite how valuable this document is to your company, creating it is a relatively straightforward process.
Whether you're a small business just getting off the ground or an established corporation, the employee handbook creation process will be the same.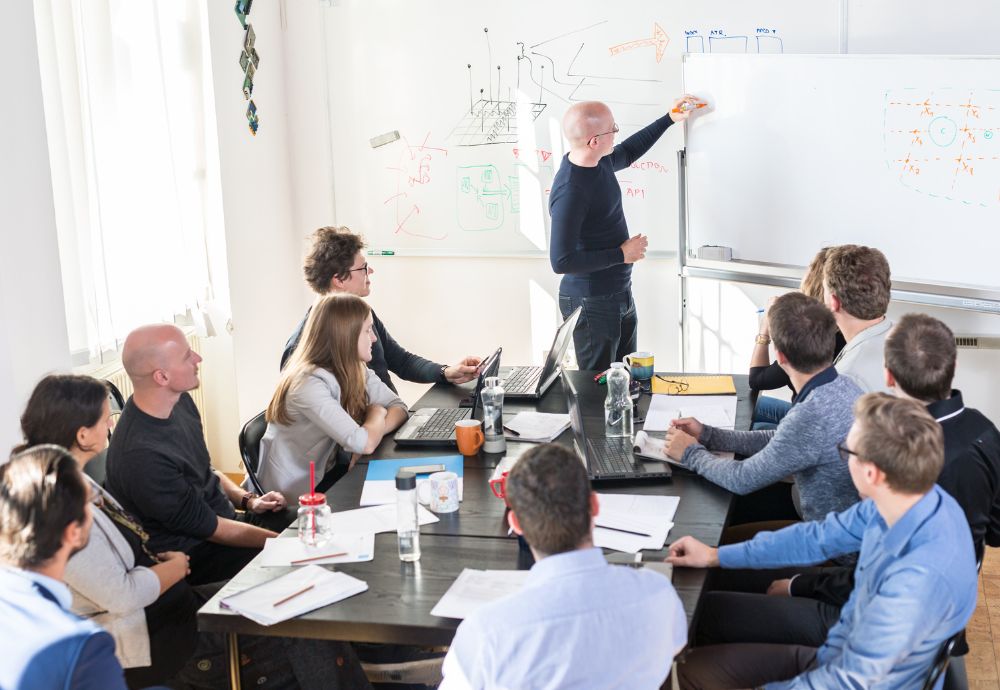 A 10-step process:
Whether you're creating a staff manual from scratch or simply updating your existing company documentation, it's important to take a look at your policies. In this step, you must update anything that has fallen out of date and make sure that the information you're including is compliant with health and safety obligations and meets applicable laws.

Next, compile all the critical information you want your employee handbook to include. Treat this step as an outline of your handbook and a way to make sure you don't miss anything.

Summarise your important company policies and procedures. Add these summaries to your employee handbook draft alongside the complete versions of these policies and procedures.

Go through the draft and add any other important information your employees will need to know. At this stage, you can choose to pass this document through other company departments outside of your human resources department to make sure the employees referencing the document are receiving consistent policies throughout their time in your business.

Have an experienced employment relations expert look through your employee handbook and make sure that it meets relevant laws and legal requirements concerning employees' rights. This step will also help you make sure your employee handbook follows industry best practices. While creating an employee handbook is a relatively inexpensive endeavour, this step may require some investment. Because this will help you make sure you're compliant with the law, however, it's well worth the financial investment.

Edit your employee handbook to make sure it treads the line between accessible, easy reading and informative.

Distribute your new employee handbook to all the relevant people in your business.

When updating your employee handbook to match new policies or major procedural changes, make sure you consult with employees to meet the guidelines of relevant awards or agreements if necessary.

Get signed acknowledgment from your employees after sharing the employee handbook with them to make sure they understand company expectations.

Update your employee handbook regularly to make sure it's always relevant and up to date with any changes that may take place.
End-to-end HR software like BrightHR can support you with your HR documentation needs. The BrightBase library features a range of downloadable policies, templates, and guides that makes documenting and sharing information much easier and less time-consuming.
Updating your employee handbook
Your employee handbook should become a reliable resource you can provide employees, whether they're new hires or existing employees. This staff manual will become a source of information on your company code of conduct, company philosophy, or your employee's job duties.
But just like drawing from employee handbook examples should be supplemented with your own company's values, mission statement, and set consistent policies throughout your business it's not enough to just draft an employee handbook and let it stagnate.
As your company evolves, your employee handbook must do the same. You may need to update your employee handbook in response to internal changes within the company itself.
Consider having a provision in your employment contracts or employee handbooks that states that the employment handbook does not form part of the employee contract. You should also make it clear that employee handbooks allow the employer to update or modify the policy at any time, so your staff are aware of this fact throughout their continuous employment with you.
Ideally, you should review, revise, and recirculate your employee handbook promptly when required.
If necessary, you can also host a training or info session to verbally communicate these changes and take questions from staff to clarify details they are unsure about.
Set your employees up for success with an employee handbook
Keeping employees aware and informed throughout their time in your company is an underrated method of creating a healthy employment relationship, boosting occupational health, and establishing core values that your employees will benefit from.
The right documentation protects your employees' health and satisfaction, as well as your company. Proving that vital information is shared with your employees through a document like an employee handbook can also support your company in the event of employee claims or other legal or disciplinary action.
This documentation is particularly useful for small businesses as they grow. While it's easy to maintain consistent policies and a healthy company culture while your company is still small, this is near impossible to maintain when your company grows.
Creating a staff handbook that can be shared, almost like a welcome letter, is bound to yield great results.