Reliable Skip
"We made the decision early-on in the business to ensure that working hours could be flexible and fluid – a great benefit for employees, but a HR nightmare trying to accurately manage holiday entitlement".
Back to customer stories
Name

Paul Bennet

Job title

Operations Director

Company

Reliable Skip

Industry

Business services

Website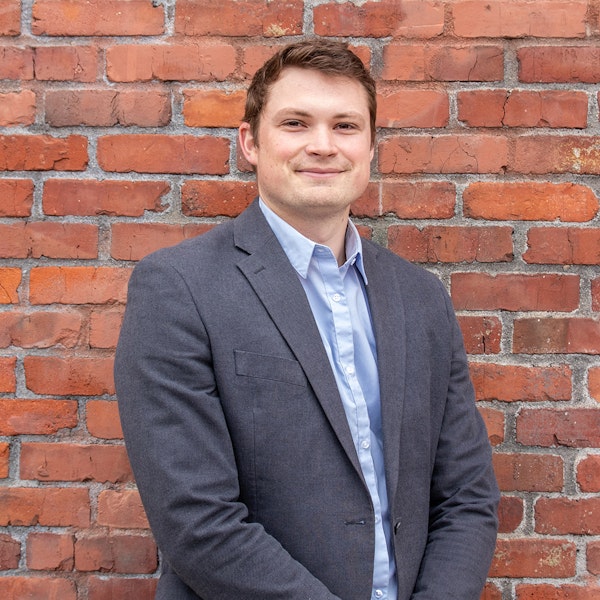 The challenge
"Prior to BrightHR, things were incredibly time consuming and inconvenient"
"One of the biggest challenges we experienced prior to using BrightHR was the ability to accurately track employees' holiday entitlement", confesses Paul, the Operations Director at Reliable Skip. Shortly following their launch in 2019, Paul and the team made the decision to offer their staff flexible working hours, "a great benefit for employees, but an HR nightmare trying to accurately manage holiday entitlement".
And Paul's problems weren't only rooted in holiday entitlements. "Prior to BrightHR, we were utilising Google Sheets to manage staff availability and book time off", but that meant "there was no quick and easy way for staff to view any time off conflicts". So, making sure every employee had the right holiday entitlements without leaving their business understaffed was proving to be incredibly time consuming.
Business has picked up for Reliable Skip over the pandemic. So, when they were looking for their perfect HR provider, they wanted to "ensure that any additional members of the team were able to be onboarded at short notice, without interrupting the day to day running of the business".
Plus, Reliable Skip were also struggling with old-fashioned document management: "The challenges of COVID and operating a work from home team, ensuring each member of the team has the relevant (up to date!) policy documentation was often very difficult. Emails would be buried in archives, paper copies would be lost and have to be resent in the post".
Clearly, it was time for an upgrade.
The solution
"BrightHR is a necessary service for any business which employs staff"
When looking for an HR service provider, Paul said "a key focus of our business has been to ensure that overheads are as low as possible to enable us to maximise our marketing budgets".
"We found BrightHR through a director's recommendation and it has enabled us to save considerable time onboarding staff, ensuring that they have the right policies and documentation as it's all in one place".
And just as Paul expected, Reliable Skip found themselves saving money as well as time: "We've been able to refine our contracts in-house without paying for an expensive solicitor and even have the BrightHR team check them over to ensure they are correct."
"Just like having a good accountant, the BrightHR service covers it's own costs very quickly. How? By saving you time, ensuring you're compliant and also by making sure any entitlements are correct."
Plus, Paul and his team are thrilled with how much easier holiday management is with their new BrightHR software. He told us "the interface of the dashboard is quick, intuitive and easy to pick up", and that "the ability for us to manage the team in a shared holiday calendar has reduced the amount of back and fourth agreeing on dates for annual leave".
And Reliable Skip are making good use of BrightHR's expert 24-hour service, too. Paul told us that "the Bright Advice line has helped give us the peace of mind that if we encountered an issue we're not simply resorting to guesswork." Put simply, "if you're reading our testimonial now and you're currently experiencing a HR problem right like we were, I'd urge you to take up the service".
Introduce your team to BrightHR